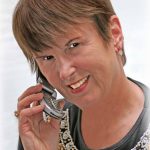 If you want to simplify your life, please contact us.  Just fill out the form below, call us at 425-898-8989, or email us at [email protected].  Our office is conveniently located in Redmond, WA.
Eric Linger, dba Sherwood Investments, is a registered investment advisor in the State of Washington. The advisor transacts business only in states where it is appropriately registered or exempted from registration. Individualized responses to persons that involve either the effecting of transaction in securities or the rendering of personalized investment advice for compensation, will not be made without registration or exemption.
Contacting a financial planner can be a smart move for your financial future. By following these tips, you can find the right one for you.
Learn more about us
You should contact a financial planner to improve your financial situation. A financial planner is a professional who can help you create a personalized plan for your money goals. If you wish to save for retirement, pay off debt, invest wisely, or plan for your children's education, a financial planner can offer expert advice and guidance.
But how do you find and choose a good financial planner? Here are some tips to help you:
Look for credentials. A certified financial planner (CFP) has met rigorous education, experience, ethics, and examination standards. You can verify their certification on the CFP Board website.
Ask for referrals. You can ask your friends, family, colleagues, or other trusted sources for recommendations. You can also use online directories or websites to find local financial planners who match your needs and preferences.
Interview potential candidates. Before hiring a financial planner, you should meet with them in person or online and ask them questions about their services, fees, philosophy, and qualifications. You should also check their references and background.
Choose someone you trust and feel comfortable with. A financial planner will have access to your personal and financial information and influence your major life decisions. It would be best to choose someone who listens to your goals and concerns, communicates clearly and honestly, and respects your values.
"We don't take any more risk than fits your comfort level"