Achieve Your Financial Dreams
Planning Today for Tomorrow
We help families plan and invest for tomorrow, helping them simplify and improve their financial lives today.  Each client receives personalized financial planning and their investments are managed to minimize taxes and safely maximize growth.
Sherwood Investments is a Registered Investment Advisor and financial fiduciary, totally independent and fee-only.  There are no commissions.  Our only compensation is structured so that we benefit when you benefit.
All calls are returned within one business day.
To get started, please click here: Improve my financial future today .
In our years of experience managing investments, we've fine-tuned our proven, six-step process.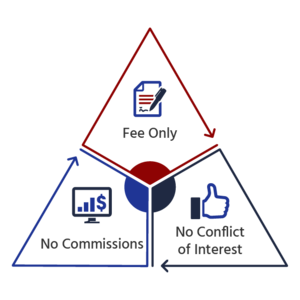 What is a Fiduciary?
A fiduciary cannot accept any commissions or have any conflicts of interest.  Because we are a fiduciary, our recommendations are always in your best interest.  We even put this in writing for you.
Have more questions?
Don't hesitate to contact us with any questions or concerns, or to book an appointment.  No matter where you reside, we'll work closely with you.  We look forward to hearing from you.
"Our only compensation is based on the value of your portfolio. So when your portfolio grows, we both benefit."